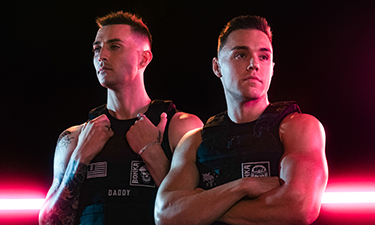 There is no denying that parties and music go hand in hand, and the top priority for Australia's Bonka is just this – with a few added bottles of Jager to ignite the situation! The duo features two flamingly excited DJ/producers, Lachlan and Connor, who have been known to frequently tear down walls in clubs and festivals. As one of Australia's most sought-after lords of mashup, Bonka regularly perform their own explosive live shows across Australia, and have paragons like The Chainsmokers, Timmy Trumpet, Deorro, Tujamo, Tommy Trash, TJR and more featuring the duo's music in their sets.
With a catalogue signed to Mixmash Records, Revealed Recordings, Ministry of Sound, TurnItUp and the like, Bonka haven't taken the stale road through electronic music. Instead, they have aggressively taken their sound right to where it needs to be on dance floors and in the playlists of fellow electronic icons. While proudly boasting three Billboard Mix/Airplay Top 10's singles in the United States, Bonka's chart topping singles 'Focus' & 'Chase' both also earned the number one spot in the ARIA Club Chart and saw their fair share of rotation across major Australian radio. 'Chase' also landed on the U.S. Media Base Charts for being the most played dance record on American radio. Hits like 'R.A.G.E.', 'Switch It', 'Overdrive' and 'Bang Boom' also saw international attention by topping the prestigious Beatport charts consecutively. Bonka also boasts a monthly show, 'Let's Go Bonkas', which features their own mixes alongside guest spots by A-list DJ's from around the globe, and frequently earns the number one spot in the Australian iTunes Music Podcast Charts.
On the road with a fully loaded tour schedule, the aficionados set fire to venues across the globe and very rarely see their own beds! From stages across Australia, to clubs and festivals across the globe, it's safe to say the Bonka party travels on no sleep, but the drinks best be on ice and the party at the ready!