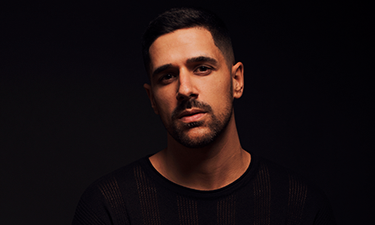 Often referred to as one of the most consistently pioneering artists of his generation, the Tenerife bred DJ/Producer comes with an impressively commendable back-story. In an industry well known for overnight success due to monopolization and consumer-driven demands, Hector is an outstanding example of what playing the long game and staying true to yourself can get you if you put your heart and soul into it.
Hector was one of, if not the first artist from the Canary Islands to make a considerable impact on the evolution of the modern Tech House sound which is globally fashioned at the forefront of electronic dance music. Tenerife and the surrounding areas have since gone on to export a strong flow of artists that emulate a similar sort of acoustic signature, something that many people believe Hector is directly responsible for. Carving a specific sound and inspiring an entire wave of artists, an achievement that his industry peers not only respect him for but something they have always championed him for, too.
Not only is Hector clearly inspiring, but he is also extremely decorated in terms of high profile attachments of his name. He has released on pretty much every big House and Tech House label in the industry over the last half a decade and beyond. Something that he has done time and time again without conforming to recent label trends or sound fads. Each time, being showcased for his standout sound and musical vibe, another exemplary trait for an artist that many struggle to accurately master throughout their respective careers.
The extent of Hector's ever-growing exhibition of an artist comes seeming without any weaknesses. Not only has he appeared on pretty much benchmark label in the industry (sometimes on several occasions), he has also been a frequent fixture on artist schedules with the biggest event brands on the planet. The likes of Sankeys, ElRow, ADE, BPM, Music On, Solid Grooves and many more being regular bookers and believers of Hector's raw, constantly developing talent.
To put it simply, at many different levels, Hector is a household name in electronic dance music. From a release catalog that most aspiring artists can only dream of to an endless stream of industry-recognized and internationally respected DJ awards, to working with some of his idols and favorite artists in the industry, to being consistently at the forefront as a globally touring performing artist. You could ask what is left to do in the career of someone that seems like they've done it all already? The answer is simple, in remembering that he fell in love with the music and that's all it has ever been about, continuing to bring his talent to the masses and share his passion for amazing music with the
rest of the world.