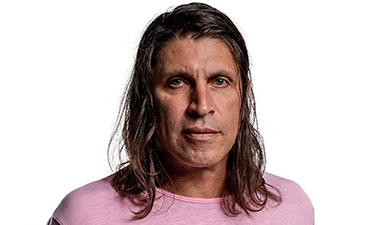 With flair and experience, Myron Eugene is quickly becoming a rising star in electronic dance music.
Born in Costa Rica and raised on the Gulf Coast of Alabama, Myron Eugene grew up by beautiful beaches creating his signature uplifting and high-energy sets that are infused with a soulful and tribal vibe which are a reflection of his love for beach culture and dance music. Starting out in the underground and warehouse scene, Myron made a name for himself as a resident for the legendary SpeakEasy after-hours parties.
His first full-length CD release 'Believe It!' catapulted him to the forefront of the SoCal club scene and his follow-up summer smash 'SummerLoveSunShineOn' cemented his position as a force to be reckoned with. Working with some of the biggest names in the dance music industry has given Myron the exposure and opportunity to travel and perform nationwide. With monthly residencies in San Francisco, Los Angeles, Hollywood, and San Diego, Myron can be found tearing up dance floors from coast to coast. In recent years, Myron has toured worldwide from Europe to Asia and South America. Myron has even established his own series of underground house music events, M.E. and My Friends, focused on tech house, techno and indie dance vibes. Myron started M.E. and My Friends as a place for DJs to play the music they believe in without any of the constraints of promoters, club owners, and the like.
Myron's unique ability to read a crowd and the dance floor translates into smooth transitions from soulful house to progressive grooves to tech and deep house in his DJ sets. His versatility allows him to play and rock any venue from Soulful Deep House pool parties to prominent popular dance clubs to huge raves; regardless of the event, attendees get to experience his musical genius. His goal is "to always bring the joy, show the love, and play the music I believe in," and Myron Eugene is on his way to bring this soul and energy to a city near you.
Upcoming Events
Dec 9
Myron Eugene
Firehouse American Eatery + Lounge