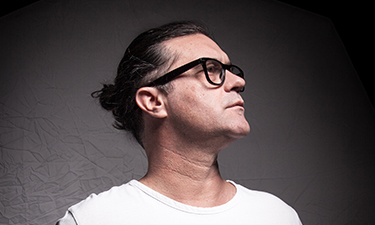 Originally from Buenos Aires, Argentina, Patrick M's name has become synonymous with the Miami music scene. Patrick M has made a name for himself reaching different audiences and demographics across the globe through his ingenious beats, original productions, and charismatic performances.
With his unique, deep-funky house music style, Patrick M was part of a select group of DJs that helped pave the way for house music in Argentina.
In 2003, Patrick arrived at what was to become his home away from home: Miami Beach. Ready to conquer the international market, Miami's dynamic club scene ensured Patrick's success. He joined forces with Chopin Hagen, a Buenos Aires-based music store, and helped introduce the Grooveman Music concept to the world. The store quickly gained prominence and became the leading dance and dirty house music supplier for South Florida. His numerous collaborations and original beats helped brand him as part of the "Miami Sound" by many Miami resident DJs and producers, including Oscar G, Robbie Rivera, and Ralph Falcon.
Ceaseless bookings in Miami's hotspots such as Crobar and Nikki Beach allowed Patrick to become the notorious dance music producer and DJ we know today. His residencies in such venues infiltrated his music, reflecting Miami's vivacious energy. Collaborations and close friendships with DJs like Chus, Erick Morillo, Danny Tenaglia, Eric Prydz, Pete Tong, Roger Sanchez, Behrouz, and Yousef have led to legendary on-deck team-ups, delivering mind-blowing performances to audiences across the globe.
In 2005, Patrick's talent landed him a spot at Creamfields where he performed in front of 45,000 enthusiasts and delivered a performance to remember. Shortly after, Patrick M became The Terrace Resident DJ at the legendary SPACE MIAMI, where he has become known for his unforgettable marathon sets.
Just recently, Patrick M wrapped up his 2011 world tour. Ibiza, Madrid, Bilbao, Roma, Tunisia, Tel Aviv, Tokyo, Portugal and multiple stops in both North and South America were just some of the locations where Patrick dispersed his infectious beats.
Soon to celebrate his 2 years with record label Stereo Productions, one of the most respected and coveted record labels in the industry, Patrick M shows no signs of slowing down. With his talents on the decks and in the studio, it seems there is nothing Patrick M can't do.