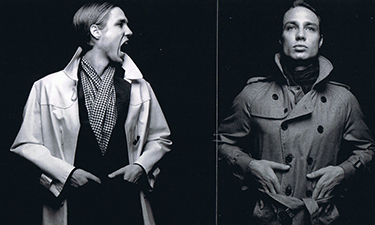 The prestigious Scratch DJ Academy began booking DJ Slowhand as an up-and-coming DJ for celebrity gatherings. The academy, based in Miami, quickly set DJ Slowhand up with a host of upscale clients such as Louis Vuitton, Diesel, Ocean Drive Magazine, Red Bull, and others. He soon began spinning his sets at some of the most prominent clubs in the country. While in Miami, DJ Slowhand rocked the nightlife at venues such as The Wall at The W Hotel, LIV at The Fontainbleu Hotel, Miami Beach Hotel, and more.
Networking through the DJ scene, DJ Slowhand transplanted himself in NYC for the hot and beautiful summers as well as a chance at expanding his experiences in the world of high society DJing. At some of the most exclusive celebrity hangouts in the big city, DJ Slowhand was moving crowds at 1 OAK, Gold Bar, Marquee, Avenue, and Butter. He took his experiences from his whirlwind tour of The Big Apple and ventured west, ready to conquer another coast with an improved arsenal of techniques and a résumé of exclusive appearances.
With this impressive experience and more prestigious client names being added weekly, DJ Slowhand is working his way up in the world of music by becoming a staple of the west coast from Los Angeles to Las Vegas regularly and continuing to play for some of the most exclusive clientele that these party cities have to offer. He has even expanded his brand to the global market, playing venues in Italy, Estonia, and Switzerland, where the language barrier was broken with the universal language of party music.
DJ Slowhand has performed alongside many big names in music from a variety of genres, including Torey Lanez, YG, Jeramih, Ty Dolla $ign, Deorro, Justice, A-trak, The Killers, and The Black Keys.
Not only a DJ, Slowhand has also made his mark on the entertainment and modeling industries, doing work for various clients including The Travel Channel, Discovery, and Burn Notice, along with print work with Polo, Hugo Boss, Black Label, and more. DJ Slowhand is a truly versatile and multi-faceted artist with a global portfolio.